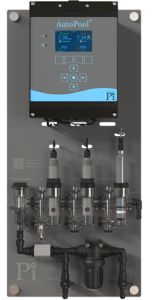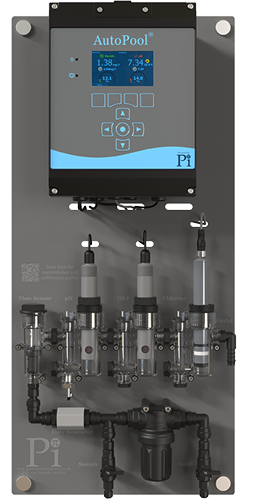 The leisure industry is facing record highs in energy costs.
The continuous requirement to circulate, filter, heat and chemically dose large bodies of water to ensure the recommended levels of chlorine according to pool safety regulations are met, is an expensive task.
Pi's/Process Pools' dosing controllers assist in the treatment process and not only control the dosing of chemicals but can also control a number of other components which help to reduce energy costs for pool owners further such as lighting, heating and Variable Speed Drive (VSD/VFD) control of the circulation pumps.
For the majority of leisure centres, the energy costs are higher than salaries; they can be up to 35% of the total costs of running the business.
So where is the energy lost?
Recirculation pumps kept on a continuous high flow rate.
Higher filtration – more backwashing – loss of water through drain and the need to top up water levels.
High temperatures of pool water and pool room causing evaporation of pool water.
Ventilation to remove humidity.
What can we do to save energy?
Pi's dosing controller, the AutoPool, is as an environmentally sound system and here's why.
Variable-speed drive – The AutoPool's VSD/VFD control is smarter than its competitors, it can be set to run on both day and night modes. The day mode based on bather load, which is related to chlorine levels, potentially saving pool owners up to 65% on the energy costs of running the circulation pumps.
Many pool pumps and motors are kept at full speed during the day when the pool is open, but what about the times during the day when no one is using the pool? VSD is the efficient way of reducing the speed of the motor and flow of water when required, and only ramps up the motor when necessary ie when the pool is busier.
It will prolong the life of the motor and reduce maintenance costs.
The AutoPool can be set up to run different speeds at different times on different days, making VSD/VFD ideal for swimming pool applications and allows for a better climate-controlled environment.
Swimming pool pumps vary in size, and some are too large for the application. These oversized pumps can use power unnecessarily when the demand is low. The AutoPools VSD controls reduces the pump speed to match the minimum requirement.
If you would like to find out more about Pool controllers, you can contact our sales team by sending them an email to contact@processpools.com, or call 01282 422835.